Il cinema incontra la sostenibilità
Muse - Museo delle scienze, Trento film festival, Associazione Mazingira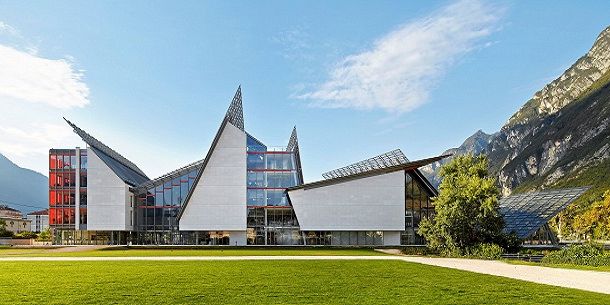 Quando
---
Martedì 11 Ottobre 2022 h. 09:30-10:30
Dove
---
Trentino-Alto Adige - Trento - Corso del Lavoro e della Scienza, 3
Descrizione
---
Come educazione all'immagine e cultura della sostenibilità possono dialogare insieme: incontro tra un docente di linguaggio cinematografico e l'associazione Mazingira che si occupa di tutelare l'ambiente e promuovere una cittadinanza attiva.
La proiezione del film "The teacher and the mountain" darà il via a un confronto sul Goal 1 (Sconfiggere la povertà), insieme a un esperto di educazione all'immagine di Trento film festival e dell'associazione Mazingira. "The teacher and the mountain" ha vinto il Premio T4Future al 70esimo Trento film festival 2022, contraddistinguendosi come uno dei più impattanti della sezione, capace di stimolare lo spettatore a una visione propositiva della vita.
Target: scuola primaria (secondo ciclo) e secondaria di primo grado.
Contatti
---
Email: museinfo@muse.it
Tel. 0461 270391