Sustainable and climate-smart coffee production in Kenya: the Italian cooperation approach
Italian agency for development cooperation (Aics) Office in Nairobi and Embassy of Italy in Nairobi
Goal2
Goal8
Goal13
Internazionale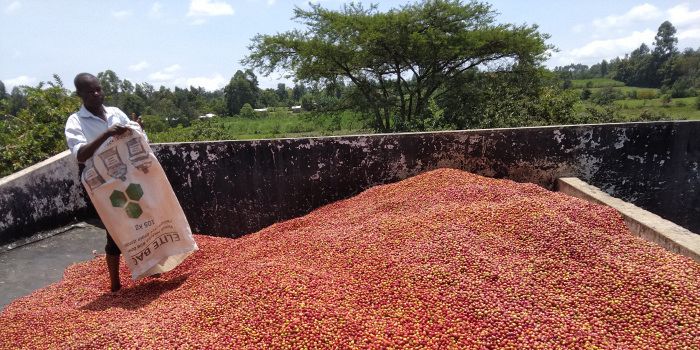 When
---
Tuesday 18 October 2022 h. 10:30-12:00
Description
---
Kenyan coffee is globally known for its top-notch quality, and the country produces some of the best coffee beans in the world.
According to the Kenya coffee research institute, coffee production employs around 250,000 Kenyans, mainly smallholder farmers. However, besides the huge potential in terms of income generation and employment creation and the well known quality of products, some challenges affect the development of the coffee value chain in the country, and Kenyan coffee still struggles to penetrate international markets.
The Italian cooperation in Kenya intervenes to unlock the potential of the coffee value chain, which undoubtly represents one the Italian products of excellence. The initiative 'Relaunch of gourmet coffee production in Kenya' is financed by the Italian agency for development cooperation (Aics) and implemented in partnership with Cefa Ngo and E4Impact foundation; its objective is to ensure the characterization and traceability of Kenyan coffee through the promotion of climate-smart practices and the realization of training activities for seleceted coffee cooperatives.
The webinar will focus on the actions and the approaches promoted within the project to stimulate a smart and environmentally friendly coffee production and improve productivity, quality and ultimately enhance small farmers socio-economic conditions.
Subscribe here.
Streaming online
---